Introduction to Participatory Decision Making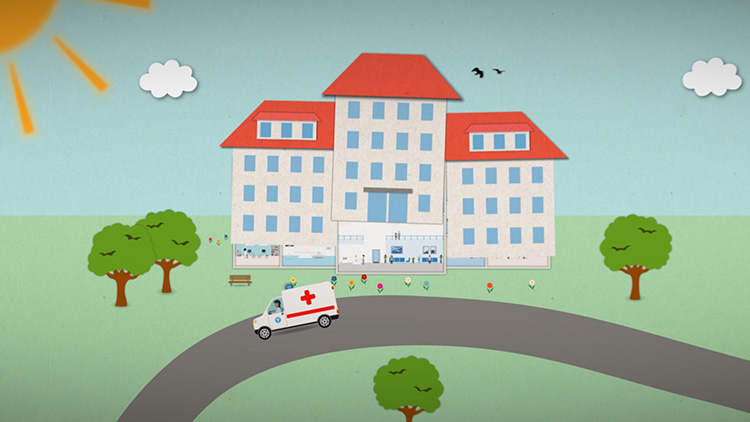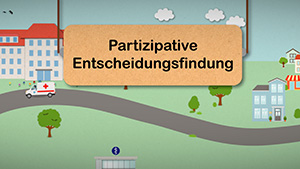 | | |
| --- | --- |
| Client | IMPP |
| Genre | Videoclips |
| Director | David N. Koch |
| Runtime | 41:09 Minutes |
| Language | Deutsch |
| Format | Full HD |
| Year | 2021 |
| Country | Deutschland |
| Number | 103 |
Video clip series on the topic of "Participatory Decision Making" for the Institute for Medical and Pharmaceutical Examination Questions in Mainz.
Dealing with patients plays a very small role in today's medical training in Germany. This is to change through a new examination regulation. Among other things, patients should have the opportunity to make a decision regarding a treatment option together with the doctor.
Within the framework of this production, a general explanatory film introducing participatory decision-making was produced, as well as training films with actors who are to be used for training examiners. In addition, a video was produced on the topic of patient-friendly writing, which is also to be integrated into medical training.
The project was funded by the Bertelsmann Foundation.